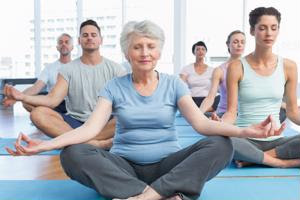 A lot of exercises are difficult and painful for seniors who have knee reconstruction surgeries or suffer from osteoarthritis, but there are some that are manageable and may even help reduce knee pain temporarily. If you provide at-home senior care, here are three great exercises you can suggest to your client who wants to stay active:
1. Swimming
Doctors recommend swimming for anyone with knee-related issues since it's a no impact activity. Swimming takes your weight completely off of the knees, and still allows for really productive exercise. Workouts like water walking and water aerobics are also great for those with knee issues.
2. Tai chi
If your client has osteoarthritis in their knees, they may want to consider tai chi. The Chinese form of exercise involves people slowly moving in and out of different postures, and it can help improve balance and flexibility. Some studies have found that tai chi can reduce knee pain in seniors with arthritis. 
3. Pilates and yoga
Mat exercises like Pilates and yoga are also no impact activities, perfect for those with knee problems. There are hundreds of classes and videos available for beginners, and instructors are always happy to alter exercises to accommodate people's health needs.
Providers of home care for seniors with knee problems should note that their clients must avoid high impact exercises or activities that put pressure on the knees, including running, lunges and squats.