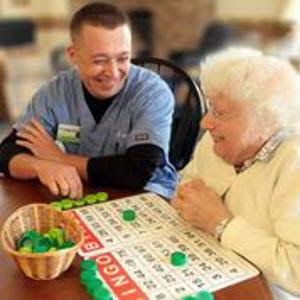 It's National Family Caregivers month, a time to celebrate caregivers and everything they do for others! In honor of this month, here are a few tips for those who are just starting in at-home senior care roles:
Be flexible
The most important piece of advice for those who are dedicating their time to care for seniors is to always be flexible. There are others involved in your client's care besides you: Your client and their family members want to have a say as well. Be a part of the team rather than the person who lays down the law. There will be times when you and your client disagree, but hold onto patience and flexibility to make those times easier. 
Gain trust
Your client is putting a lot of responsibility in your hands, so it's vital that they trust you to take care of them. The easiest way to gain trust from your client is to be honest and forthcoming with them about their care. If you're just beginning to care for them, have open conversations and set boundaries for what is and isn't acceptable. 
Be knowledgeable
Learn about your client's medical issues, favorite activities, food allergies and anything else that will make caring for them easier. If your client has a disease or illness you're unsure of, take time to research it so that you're fully prepared to handle any and all of their needs, even in an emergency.