When a person is constantly stressed or anxious, his or her body is actually less able to fight illness and disease. In seniors, this combination of a weakened immune system on top of the various medical issues that are part and parcel with growing older can be especially dangerous.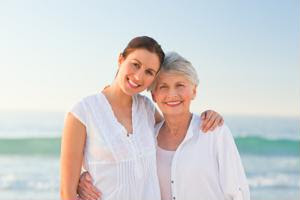 In fact, a 2012 study published by PsychCentral found that seniors who reported feeling stressed are more at risk for having seizures than those who aren't stressed. Stressed seniors may also be more likely to get physical disabilities and heart disease, and they have a lower quality of life in general. If you provide home care for seniors who are stressed, here are a few ways to help them cope with their stress and anxiety:
Get social
Talking to loved ones and forming strong connections with people are known to help boost a person's mood and emotional wellbeing. Help your client socialize by inviting family members over for the afternoon. 
Find a furry friend
Psychologists agree, animals help improve a person's state of mind and can even help with clinical depression. Visit a local shelter with your client - they always need volunteers to help socialize and spend time with the dogs and cats. 
Take a walk
Fresh air and activity are both good ways to clear your head and calm yourself down. In fact, making an effort to walk outside every day may help your client feel less stressed and better overall.