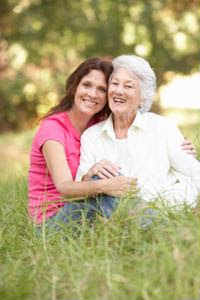 November, as National Family Caregiver Month, is a time to celebrate the efforts made and help given by family caregivers and at-home senior care providers. There are over 40 million people in America who are caregivers for an elderly parent, loved one or client, allowing the senior to stay in their comfortable home environment. If you provide elderly home care services, here are a few ways to celebrate yourself and your fellow caregivers this month:
Feel good about what you do
Take some time to reflect on how much of a positive effect you're having on another person's life. Your caring for your client's physical and emotional needs is a tough job that is often accompanied by personal sacrifices of time and energy. Pat yourself on the back, buy yourself a bouquet of flowers or even give yourself a full day off to do what you want to do - you earned it!
Surround yourself with other caregivers
Spend time with others who do the same job as you. Have a get-together or host a group dinner outing. Take a load off with those who understand what you deal with and the difficulties you face day-to-day.
Celebrate with your client
If you love caring for your client, take a day to celebrate with them. Splurge on manicures or a movie and a nice lunch, and have fun with each other.