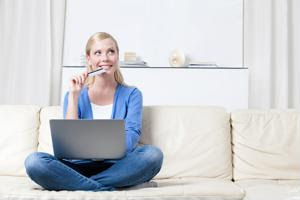 If you're an at-home senior care provider, sometimes the best way to handle issues is through reading the advice and wisdom of someone who's been through it all before. That's what makes blogs so great! Take a look at these four senior caregiving blogs to help you find answers and support when you need it:
1. Caregiving Cafe
Lynn Greenblatt is the author of the Caregiving Cafe blog, and she's been caregiving for her husband for many years. She provides information on everything from caregiver stress and burnout to medical conditions and other senior care issues.
2. The Caregiver's Living Room
This blog is written by Donna Thompson, who became a caregiver after having a son with physical and mental disabilities. She's written a book about her experience as a caregiver, and blogs about any and all topics family caregivers might need to know. 
3. Eldercare ABC Blog
Eldercare ABC is written by a married couple who have both taken on caregiving roles. Their blog provides useful information, along with expert interviews and even group forums and chat sessions.
4. eCare Diary
The team at eCareDiary.com is made up of people who have experience caring for their parents, who suffered from illnesses like Parkinson's and dementia. The eCare team wanted to give caregivers a centralized place to find caregiving advice, tips and other resources.