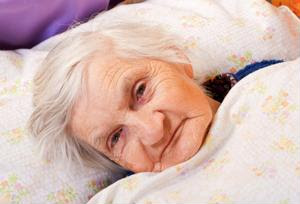 Seniors who suffer from Alzheimer's and other forms of dementia often become confused, disoriented or upset for many different reasons. About 20 percent of Alzheimer's and dementia patients experience these and other negative emotions at night, which is known as sundowning. If you provide at-home senior care to clients who experience sundowning symptoms, here's a guide to the problem, and how you can help them:
What is sundowning?
Sundowning generally occurs in the late afternoon, evening and at night, when seniors with dementia become restless or insecure. Though the causes of sundowning aren't clear, many believe seniors are affected by different stimuli at night and the changes in their bodies' natural sleep cycles. It's also been found that the risk for sundowning can increase with pain, discomfort and other medical and physical problems. Sundowning can affect the seniors' emotions and cause sleep problems. 
How to help clients who experience sundowning
Providers of elderly home care services should make some changes in their clients' routines to avoid sundowning. Keep clients active during the day and then provide a calmer and comfortable environment at night. Avoid any upsetting activities during the evening, and try to reduce any noisy or bright stimuli in the environment. If the clients are still noticeably more aggravated, restless or disoriented at night, it's a good idea to get help from a doctor who can prescribe medicinal support or give advice.