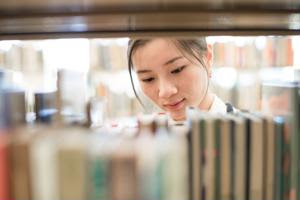 Alzheimer's care providers work very hard to keep their clients healthy, happy and calm, but it can become overwhelming. Talking to other caregivers and family members of seniors with Alzheimer's and dementia is a great way to get valuable advice and sympathy, but sometimes it's even more helpful to read a book that gives an in-depth understanding of the disease and its effect on those who have it. If you provide at-home senior care for clients with Alzheimer's, you may be interested in reading one of these three books:
1. Through the Wilderness of Alzheimer's: A Guide in Two Voices
Caregivers love this book because it's written by a married couple, and tells the story of the husband's experience with Alzheimer's from both perspectives. It gives both emotional accounts and practical advice for caregivers and their clients with dementia.
2. The Forgetting: Alzheimer's: Portrait of an Epidemic
This book was written by David Shenk, a National Public Radio reporter, who tells the story of the disease itself. He begins with how the disease was discovered, and how its treatment has evolved. 
3. The Story of My Father: A Memoir
This memoir gives an inside perspective of a woman caring for her father as his dementia progresses. Caregivers will be able to find a great deal ​to relate to in the personal and emotional stories.